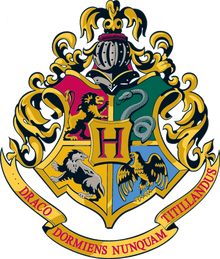 The Hogwarts School of Witchcraft and Wizardry is a european wizarding school dedicated to teaching young wizard and witch students of the magical arts.
It is located in an unidentified place in Scotland, UK.
Upon enrollment, the students are individually separated into four houses named after the school's founders:
Slytherin
Hufflepuff
Ravenclaw
Basic Information
Edit
to be added soon
Ad blocker interference detected!
Wikia is a free-to-use site that makes money from advertising. We have a modified experience for viewers using ad blockers

Wikia is not accessible if you've made further modifications. Remove the custom ad blocker rule(s) and the page will load as expected.