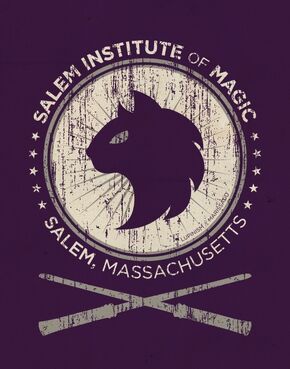 The 
Salem Witches' Institute 
(or sometimes referred to as the
Salem Institute of Magic
) is a magical institute presumably located in Salem, Massachusetts. It was mentioned in 
Harry Potter and the Goblet of Fire
 during the 1994 Quidditch World Cup; in which its members were found gossipping in between two tents displaying its banner.
The school's name most likely derives from the story of the Salem Witch Trials
It is a common assumption that the district is based in Salem, Massachusetts, the setting of the Salem Witch Trials.
The banner displaying the school's name in Harry Potter and the Goblet of Fire is described as being "spangled", possibly referring to the American flag.
Ad blocker interference detected!
Wikia is a free-to-use site that makes money from advertising. We have a modified experience for viewers using ad blockers

Wikia is not accessible if you've made further modifications. Remove the custom ad blocker rule(s) and the page will load as expected.